I'm not really pleased with how this is coming along but I have spent way too much time noodling his face and I can't seem to get it right. I promised to post it though, so, here is my rather poor attempt at drawing Ryane Clowe.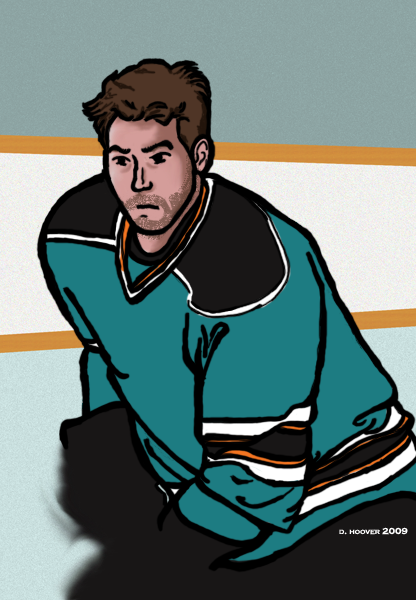 He looks kinda like what he'd look like if he was somehow half Clowe, half illegitimate love child of Boyle. No, I don't know how that's possible either, but, there it is.
*reference image links posted soonish. I need to find one again. D'oh!