The Sharks have already sealed the deal in this rookie tourney, but there's still one more game tonight. Get there EARLY as I have heard reports of people being turned away last night.
Working the Corners has a
quick recap
of last night's game. Man, I missed a Gordie Howe hat trick from Petrecki? Sharks won last night's bout 5-0.
Boom. Tough actin' Tinactin.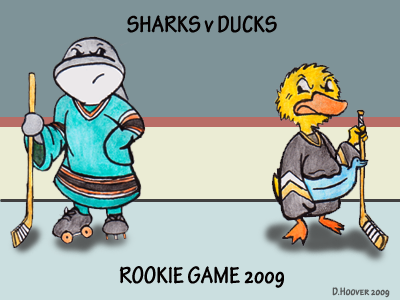 Tonight @7pm
North Rink
Sharks Ice, San Jose