rumble at the Joe



This afternoon, 4:30 pm Pacific. TV (holy crap, a game on TV!), radio, interwebs

Sharks are looking for the split, Wings are looking for the win. Last time these two teams met, the Sharks out winged the Wings. That came on the Sharks' home turf. The Wings will have adjusted and now, the Sharks will be in front of their home crowd. They might not be selling out, but playing in Detroit is never a walk in the park. Expect one helluva battle tonight.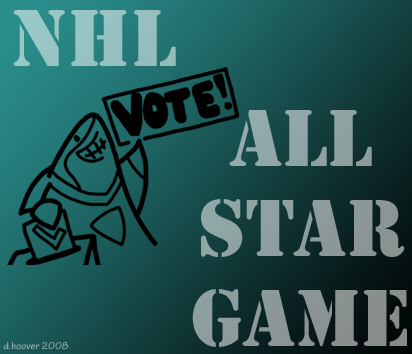 Vote Seto: 8471682
Vote Marleau: 8466139
Vote Big Joe: 8466138
Vote Boyle: 8467096
Vote Nabby: 8460705
Vote Blake: 8445550
and for good measure, Vote JR: 8450978 and Vote Clowe: 8469622.
Why?
Because you can.
Go do it!

First period:
Until the last 4 minutes or so, the Sharks were out playing the Wings. Then, the Wings got two quick goals. The one beat Nabby glove side and he may or may not have been screened on the other by Cheechoo as he attempted to block the shot. Nabby really should have had both of those. Either way, that seemed to take some wind out of the Sharks sails. Detroit goes into the 2nd leading 2-0.
Conkblock in effect through the first.
Clowe = awesome.
Crabs eagerly await Sharks goals while sitting in buckets.
2nd period:
Drew Remenda, likes Sundin, over Sundin's saga. He is also over his signing in Vancouver. We'd long since stopped paying attention to Sundin Watch '08. This mention of it brought to you by the letters D and R.
The Sharks are playing like the Sharks of two years ago and not this year. It's the first tv game all week and we get less that stellar hockey. Sad times. I'd cry, but it'd ruin my mascara.
Conkblock still in effect though he hasn't had much work to do.
Nabby doesn't seem to be "on" tonight.
McGinn, we like him.
3rd Period:
We're not seeing a lot of Conklin this period. Why isn't he the starter? Conklin > Osgood
That's just my opinion.
That fourth goal was the result of two things: 1) A complete breakdown by the Sharks and 2) Mina asking for a goal and not being specific about for who. Details, they're important.
Ok, at goal 5, we're wondering why Boosh is still on the bench. Nabby's having an off night, that mistake by Goc didn't help. That last one was just bad. How do you let that go in?
Goal 6. Who did that bounce off of? Anyway, the hockey gods are mocking us. Did you make your offerings to Sharkie, Shark fans?
This was a terrible game by the Sharks. Good game for the Wings, though the Sharks made it easy for them after the 1st. Last we checked, no team wins all 82 games. We're looking foward to Saturday's game against the Rangers. The Sharks should definetly have some motivation going in.
We'll be there.