Cat caused fiasco last night. Ah the joys of pet ownership. A few dead pixels aside, I seem to be otherwise whole. Lucky for you!
In a summary of what went down yesterday, the Habs met a wall of bear and Cylon and were eliminated by a giant sweeping broom. I heard Price was heckled mercilessly, poor kid.
The Flames and Hawks decided to have a goal scoring contest in the second. The Flames ended up winning. Note to Blackhawks: Do not piss of Ignila.
Ovie finally found the net in the Rangers/Caps game, but it wasn't enough. Lundqvist has anti Ovechkin spray, I think. Or anti Alexander spray. Not guys names Alex can score against him. (even if they have. The spray is new. Still some kinks to work out.)
What's on the docket today, Bob?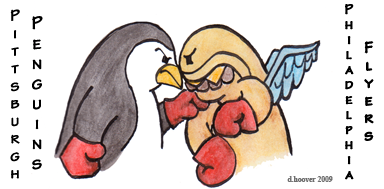 Today @ 4pm
CBC, VERSUS(HD), RDS(HD)
Pens lead series 3-1
This series has been good folks, if you can tune in, do so.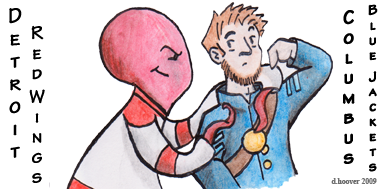 Today @ 4pm
TSN2(HD), FS-D(HD), FS-O
Detroit leads series 3-0
This may be your last chance to see the Blue Jackets this season. Or, it may be a chance to watch them take a game back and crawl back into this series.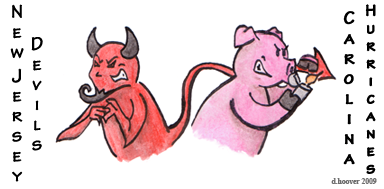 Today @ 4:30
Series tied 2-2
VERSUS (I believe this game will be joined in progress), RIS, TSN(HD), FS-CR
Brodeur probably won't lose his mind again, but you never know.