Anyone catch that fan fighting with Tortorella last night? That was some serious crazy right there. Torts grabbed himself a stick to defend himself, not that I think he needed it. Dude looks like he could win a rumble when fired up. But when the fans knock out the dividers between panes of glass, it's best to go a little overkill.*
What mayhem and madness will happen today? Tune into the following games to find out: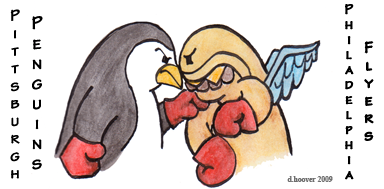 Today @ noon
CBC, NBC-HD, RDS-HD
Pens lead series 3-2
The Flyers will not go quietly into the night. This game should be a doozy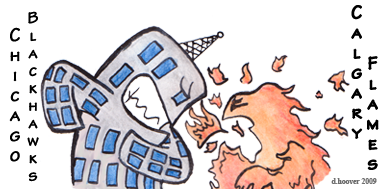 Today @ 6pm
RIS, TSN-HD, CSN-CH
Series tied 2-2
If you aren't going to or watching the Sharks game tonight, watch this game instead. This series has been crazy good.

*if you think I'm actually advocating beating a drunken, mouthy fan with a stick, you're crazier than that Caps fan.