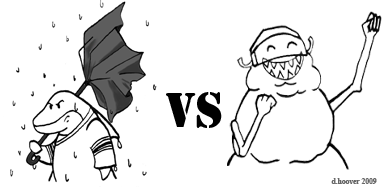 Today at 5pm. Radio, TV, Tank. Assuming we don't all end up in OZ


The Avs picked a blustery day to roll in to town. If you see a witch riding her bike through a tornado, try not to look surprised. Wind won't affect the conditions inside the Tank however, as long as neither players nor fans get blown away on their way into the Tank. It's a distinct possibility. You could probably pull a Mary Poppins today if you were so inclined, but you might end up missing the game.



The Avs roll in mere hours after the Sharks blew (haha) Dallas out of the water with a 5-2 victory. The Avs are currently the worst team in the West with 64 points to their name. However, if the 'Yotes game taught us anything it's that facing a team with low standings don't necessarily mean an easy win. The Sharks will need to carry the momentum (and play) from last night's game over to make sure they stay on top and ahead of the Avs. They might not be playing for a playoff spot, but they will be playing for pride and a contract next year. Desperation comes in many forms. The Sharks will need to be on their toes on all game. Pedal to the metal, Sharks. Pedal to the metal.
Both Blake and Goc are expected to be out today.
Post Game Recap:
The first was...interesting. That 5 minute penalty and a game misconduct on Cheechoo was a little much. The hit definitely warranted a boarding call, no argument there, but 2-4 minutes seemed like all he'd get. As Drew and many others pointed out, injury often decides the penalty. And while the Avs player in question didn't return to the ice, I still don't think it was worth a misconduct. There was no obvious intent to injury by Cheechoo and the player who got his saw him coming and then chose to put himself in a terrible position. I'm not saying it's that guy's fault, I'm just saying I think the call was overkill. Especially when one keeps in mind that similar hits have been given lesser or no penalty at all. Consistency is apparently not the NHL's strong point.
Jaime Baker might have been right when he said one could spend half an hour if not more on this subject. But we're here to entertain, so we'll move on.
McGinn, who I have really fallen in like with got the Sharks first goal of the game, with some help from...Semenov! What? Yes!
Semenov was all over the place tonight, playing like a man determined. His assist on Michalek's goal was slick. Such a beautiful play. Such a beautiful goal. *Joy*
Seto finished off the Avs with an empty netter at the end of the third. Never mind that insurance goal if you can get it. It was 2-1 at the time and the Avs were threatening something crazy in the Sharks end. In fact, after a decently slow first full of Sharks PK, the Avs got some decent chances and looked quite deadly at times. They may be out of the playoffs, but they're not going to just sit back. It was nice to see that even with injuries and penalties taking a lot of guys out of the game, the Sharks were still able to play reasonably well. Was it the best game ever? No way, but they got the job done AND did it in regulation.
Nabby made some killer saves. he really kept the Sharks in the game when they were playing with a little less passion than they should have been.
Anyone catch the shaving cream pie in the face Roenick gave Semenov as he was doing a post game on ice interview? Hilarious!