Hey look, weekday games that aren't on at the same time!
Two teams face elimination tonight: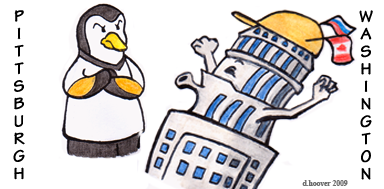 Today @ 4pm
VERSUS, TSN, RDS, all HD
'Guins lead 3-2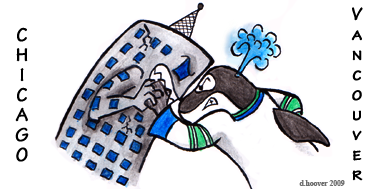 Today @ 6pm
VERSUS, CBC, RDS, all HD
Hawks lead series 3-2
Recappin' Yesterday's Games:
It looks like the Bruins may have found a cure for the Hamthrax that ails them. They pounded the Hurricanes 4-0 last night. Nothing was connecting or working for the Canes. Game 6 is Tuesday. The Canes will either finish the Bruins, or the B's will push it to a game 7.
The Ducks and Wings also played, but not on a network I currently receive. Detroit won 4-1, having apparently found the antidote to Hiller's magic stopping potion.