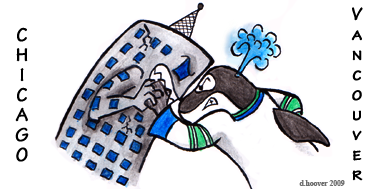 Today @ 5pm
CBC HD, RDS HD, VERSUS HD
Series tied 1-1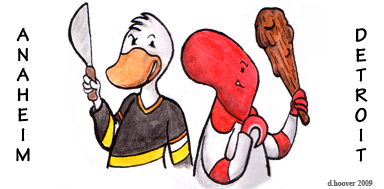 Today @ 7:30PM
VERSUS HD, RDS HD, TSN HD
Series tied 1-1 after an epic 3 OT game 2
Recappage of Yesterday's Events:
For those of you fortunate enough to be gainfully employed in this economy, your work caused you to miss an excellent game yesterday.
Oveckin gets a hat trick, Crosby gets a hat trick, I'm surprised neither of the goalies had a hat trick. The notable difference between the two was that Ovie's cause a torrent of hats to fall to the ice while Crosby's only got one. Tough Caps crowed there in DC.

This had been, IMO, the best series by far in the second round. It's heated, the goalies are standing on their heads every night, the players are into it, good plays on both sides of the ice; it's been great.