I ended up skipping the game last night in favor of more boring endeavors. 5-3 Canucks was not a final score I expected to see, but then again, I'm not sure what I expected.
Today we have two games coming to a terebi near you: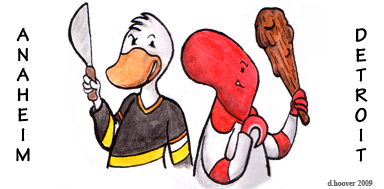 Today @ 4pm
VERSUS HD, CBC HD, RDS HD
We're hoping for mutual annihilation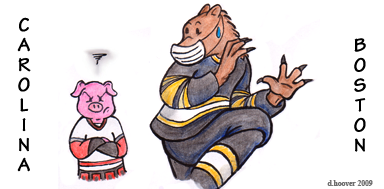 Today @ 4:30
VERSUS HD, RIS, TSN HD

What's the over under on the number of swine flu jokes brought up because of Stormy?