I tossed up some links over at FTF, but I figured I'd link back to those here as well. Three sizes of desktop wallpaper.
Check it out
.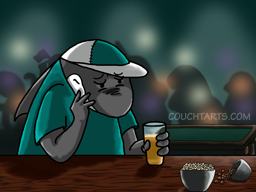 I'm debating making this into the new blog topper for the duration of the playoffs. What do you all think?
This took me longer to come up with than expected. I found it harder than I had thought it would be to come up with an image that conveyed disappointment, without being too snarky.